[Justice] [Political] [Community]
Line 3 Fusion Center Data Declared Secret
By Chris Schiano
Posted August 20, 2021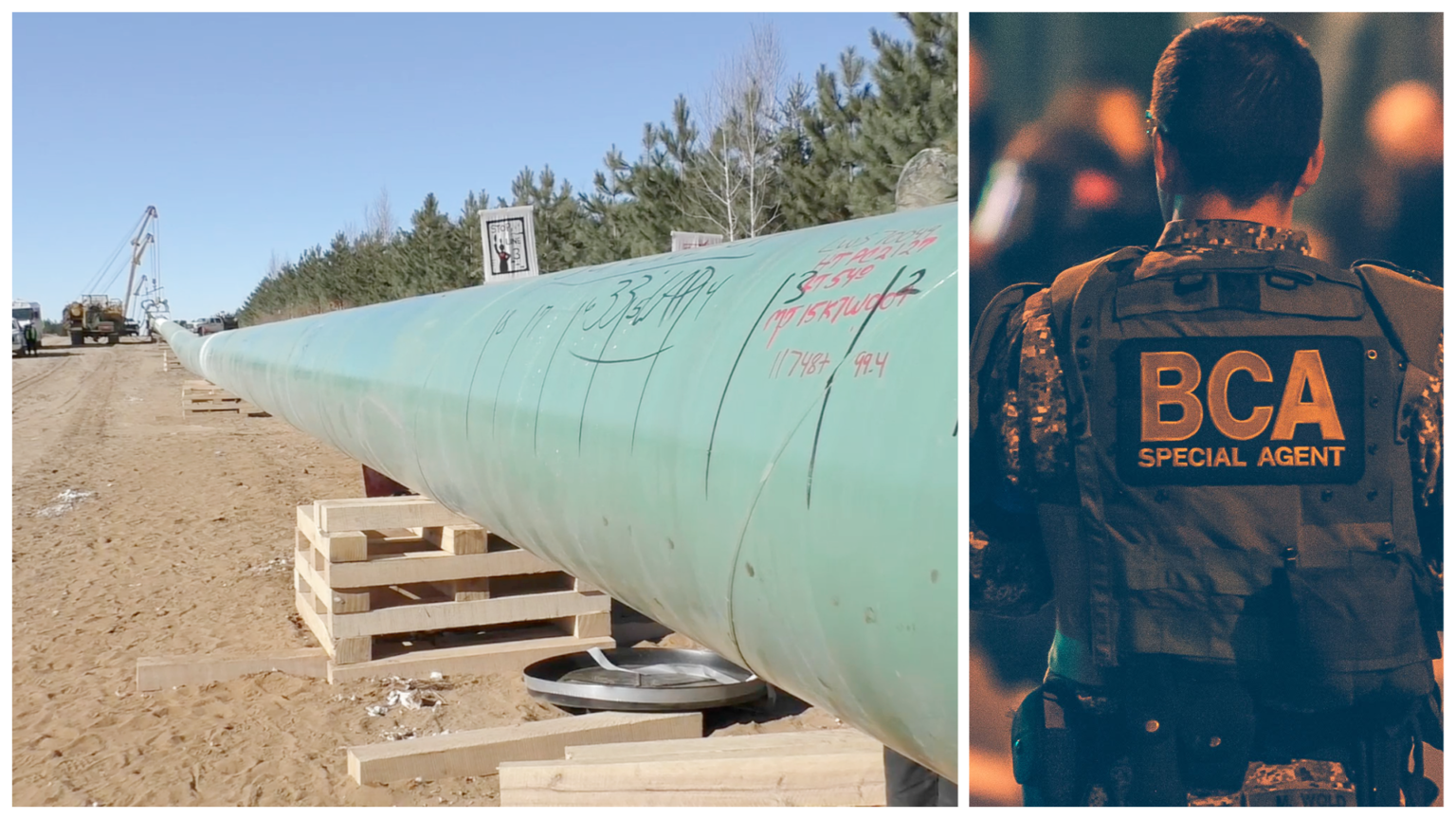 Almost all records held by Minnesota's Bureau of Criminal Apprehension (BCA) related to the environmentally harmful Enbridge Line 3 tar sands oil pipeline are classified as secret, according to memos provided to Unicorn Riot as part of a denial of public records requests. The BCA investigates crime scenes and police shootings, and also runs the Minnesota Fusion Center.
A designation memo from the Minnesota Department of Safety (DPS), dated January, 16, 2019, declares a wide swath of BCA data as secret under the designation of "security information."
The January 2019 security designation specifically mentions data collected by the Minnesota Fusion Center. BCA's parent agency, DPS, is currently led by Public Safety Commissioner John Harrington, who signed the security memo classifying BCA's fusion center data.
Fusion centers are controversial intelligence hubs created around the USA during the explosion of unchecked domestic surveillance programs after the September 11, 2001 attacks and passage of the PATRIOT Act. They serve as information sharing points for local, state, and federal police as well as private security firms and corporations.
Fusion centers are regularly implicated in monitoring political activities and cultural events that are supposed to be protected under the First Amendment. They've also been shown to cite right-wing conspiracy websites like Infowars as if they were reliable sources of intelligence. A 2012 Senate investigation found that during their first decade of existence, fusion centers produced "shoddy, rarely timely" reports and never discovered or helped stop any terrorist activity. More…
The Facts:
Law enforcement officers from local communities are being paid for and are working on behalf of a private oil pipeline company. All of the data generated by the local fusion center that contains details of police actions in the interests of this private corporation have been declared secret.

Reflect On:
This merger of state and corporation using public agencies is the very definition of fascism. This pipleine company could not legally harass pipeline protestors using its own security guards, so it circumvents that limitation by "buying" police that should be serving local communities, but are now in service to a private corporation.