4 Examples of Mainstream Media Fabricating News to Push for War
by Dylan Charles
Posted December 5, 2015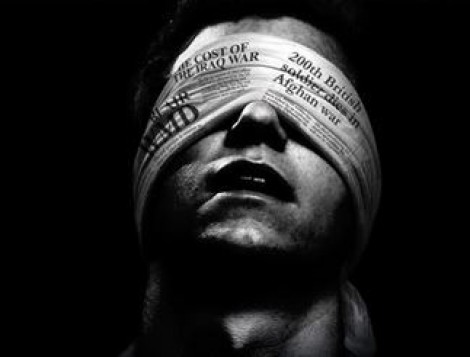 As we inch further into the future and evermore closer to the next, and certainly last, world war, it seems proper to give pause and consider the significance of the fact that much of the information provided on world events is dreadfully compromised by corporate and political propagandists.
Mainstream media, with its exceptional reach, is able to mold the public's first impression of any global event thereby establishing the 'official story,' the one that is repeated again and again during the first moments of a crisis. They capitalize on the immediate shock value of an act of extraordinary violence or unrest to mold public perception into conformity with a narrative that will become the abiding fiction by which any further substantive investigation of the event must be measured against.
9/11 is perhaps the best example of this, as nearly 15 years afterwards, an incredible amount of information and research has become available the public, at least enough to unseat the official version of events and inspire a deeper investigation, yet contrary reporting is still not taken seriously at all by mainline media outlets. More…
The Shocking Truth about Our Money System and How We Can Break Free!
This site is designed for people who wish to follow important events, but do not have time to do a lot of reading. If you follow this site for a period of time, the daily fresh stories in different categories will over time provide you with an understanding of the "big picture" by showing you both the problems and the solutions. Hopefully this will inspire you to listen to your inner wisdom and become part of the solution.