[Community] [Social]
Infertility Gene in GMO Corn
by Catherine Frompovich
Posted July 25, 2021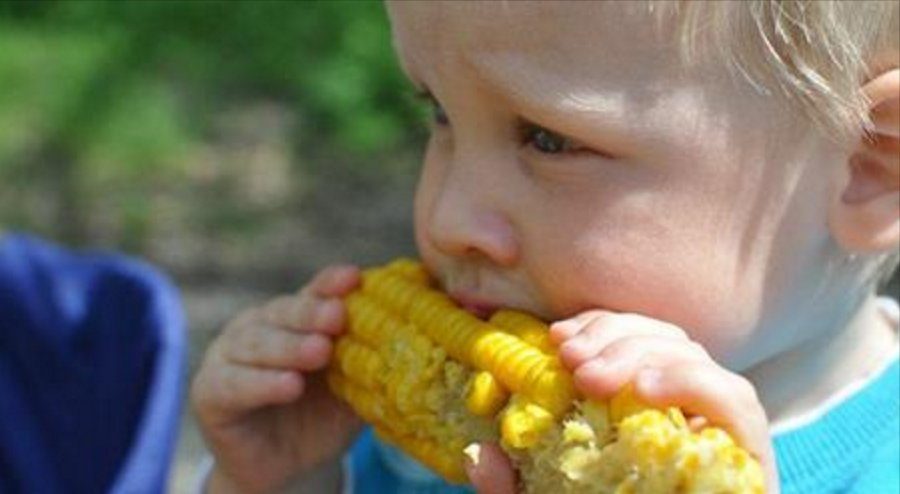 Would you believe that the United States is the only industrialized country in the world that does not permit the labeling of GMOs for either fresh or processed foods? However, 14 states have legislation introduced regarding GMO labeling that seems to be going nowhere fast.
Perhaps the most insidious aspect of GMO crop technology is the fact that GM seeds and plants have been programmed to withstand inordinate amounts of herbicide spraying during the growing season. Herbicide spraying contaminates crops with more pesticides than ever before due to crop abilities to withstand pesticide saturation. We know the dramatic health problems herbicides and pesticides cause, but we really don't know the health problems GMOs will cause. However, the CRIIGEN rat study confirms cancerous tumors! We do know GMOs are endocrine disruptors; they produce new protein coatings that have never been seen, plus mutations occur in the gene splicing process. What will that cause?
However, the most insidious of all, I think, is the Epicyte gene patented in 2001, which can prevent human conception. It was 'contraceptive corn' developed by the biotech company Epicyte, which Monsanto and DuPont bought out and subsequently commercialized the Epicyte gene. What that gene does is creates human antibodies that attack sperm. More…
The Shocking Truth about Our Money System and How We Can Break Free!
Great story on why we need to remove ALL of our elected government representatives
This site is designed for people who wish to follow important events, but do not have time to do a lot of reading. If you follow this site for a period of time, the daily fresh stories in different categories will over time provide you with an understanding of the "big picture" by showing you both the problems and the solutions. Hopefully this will inspire you to listen to your inner wisdom and become part of the solution.