[Justice] [Community] [Social]
Hubbard County Barricades Private Property, Imprisons Water Protectors
By Alex Binder
Posted July 4, 2021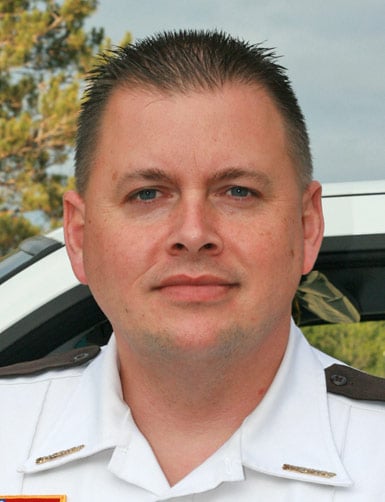 At around 6 a.m. Monday, Hubbard County Sheriff's deputies delivered a notice to the Namewag Camp, a privately-owned property of water protectors, stating that the sole entrance would not be "open to vehicular traffic per Hubbard County's Land Use Ordinance."
We spoke with Hubbard County Land Commissioner Mark 'Chip' Lohmeier to find out more details pertaining to this abrupt notice.When we pressed him about the timing of the notice, he told us that "there hasn't been a sign on that road ever," which alludes to there being more reason as to why this apparent lack of an easement is only being enforced now.
Tara Houska, founder of the Indigenous women and two spirit-led Giniw Collective, told us that "it appears Minnesota is willing to deny right of access to private property in its defense with the private oil company, Enbridge, it's currently billing to."
Most law enforcement costs associated with protecting Line 3 are being paid by the Enbridge corporation via funds the Canadian oil giant deposits into an escrow account managed by state officials. According to documents obtained by The Intercept, "Enbridge reimbursed $1,086,361" to local sheriffs, police and other agencies as of the end May 2021. More…
The Shocking Truth about Our Money System and How We Can Break Free!
Great story on why we need to remove ALL of our elected government representatives
This site is designed for people who wish to follow important events, but do not have time to do a lot of reading. If you follow this site for a period of time, the daily fresh stories in different categories will over time provide you with an understanding of the "big picture" by showing you both the problems and the solutions. Hopefully this will inspire you to listen to your inner wisdom and become part of the solution.