Political Articles from 2018
[Politics]
Why American Leaders Persist in Waging Losing Wars
By William J. Astore
Posted November 21, 2018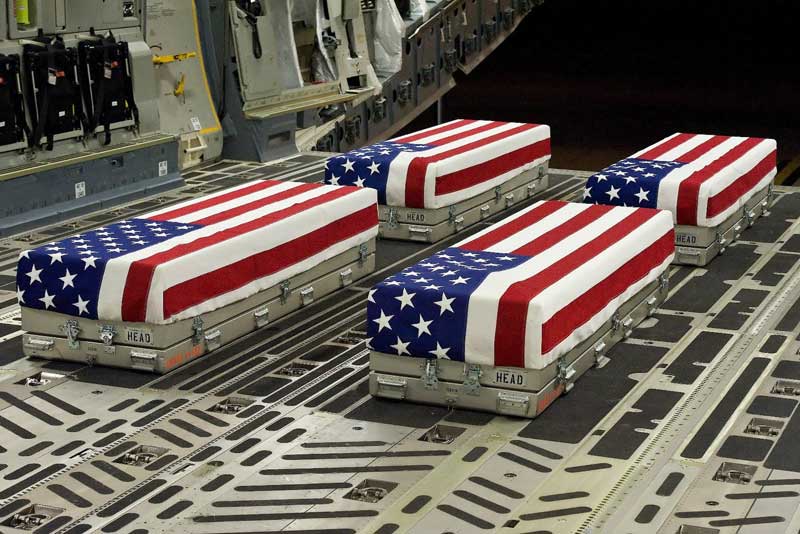 As America enters the 18th year of its war in Afghanistan and its 16th in Iraq, the war on terror continues in Yemen, Syria, and parts of Africa, including Libya, Niger, and Somalia. Meanwhile, the Trump administration threatens yet more war, this time with Iran. (And given these last years, just how do you imagine that's likely to turn out?) Honestly, isn't it time Americans gave a little more thought to why their leaders persist in waging losing wars across significant parts of the planet? So consider the rest of this piece my attempt to do just that.
Let's face it: profits and power should be classified as perennial reasons why U.S. leaders persist in waging such conflicts. War may be a racket, as General Smedley Butler claimed long ago, but who cares these days since business is booming? And let's add to such profits a few other all-American motivations. Start with the fact that, in some curious sense, war is in the American bloodstream. As former New York Times war correspondent Chris Hedges once put it, "War is a force that gives us meaning." Historically, we Americans are a violent people who have invested much in a self-image of toughness now being displayed across the "global battlespace." (Hence all the talk in this country not about our soldiers but about our "warriors.") As the bumper stickers I see regularly where I live say: "God, guns, & guts made America free." To make the world freer, why not export all three? More…
The Shocking Truth about Our Money System and How We Can Break Free!
This site is designed for people who wish to follow important events, but do not have time to do a lot of reading. If you follow this site for a period of time, the daily fresh stories in different categories will over time provide you with an understanding of the "big picture" by showing you both the problems and the solutions. Hopefully this will inspire you to listen to your inner wisdom and become part of the solution.