Social Articles from 2015
Facilitating a Disruptive Emergence To Replace the Existing Elite System Running the Planet
By Rob Kall
Posted March 8, 2015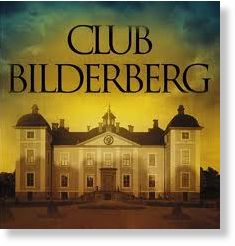 We need to deal with the narcissistic sociopaths and psychopaths who have slithered into power positions in church, state and industry and take back the high ground of bottom-up values that embrace the consciousness that we are all connected to each other and to the ecosystem– that forgetting this, losing connection consciousness is a dangerous pathology which manifests in selfishness, Ayn Randism, Libertarianism and which masquerades as advocacy of freedom.
We cannot directly fight the power and wealth of the elite's system. The only way we can get rid of it is to facilitate the emergence of a new way, as Buckminster Fuller described– a way that undermines and replaces the existing system. I don't think that's a system re-design or a revolution. It's more of a disruptive emergence that comes out of the immense power and energy of a bottom-up grass-roots coming together. I was tempted to use the word up-rising, but as my old friend Swami Beyondananda has set, perhaps we need more of an upWISING. The elites are weak, fragile (as compared to antifragile) and vulnerable, compared to the full power of all of "us"– the rest of the souls on this planet. We need to explore new, creative ways of connecting that big "we" together to energize the emergence of a new social, ecosystem force that disrupts and replaces the existing power system. More…
The Shocking Truth about Our Money System and How We Can Break Free!
This site is designed for people who wish to follow important events, but do not have time to do a lot of reading. If you follow this site for a period of time, the daily fresh stories in different categories will over time provide you with an understanding of the "big picture" by showing you both the problems and the solutions. Hopefully this will inspire you to listen to your inner wisdom and become part of the solution.